California Housing Market in August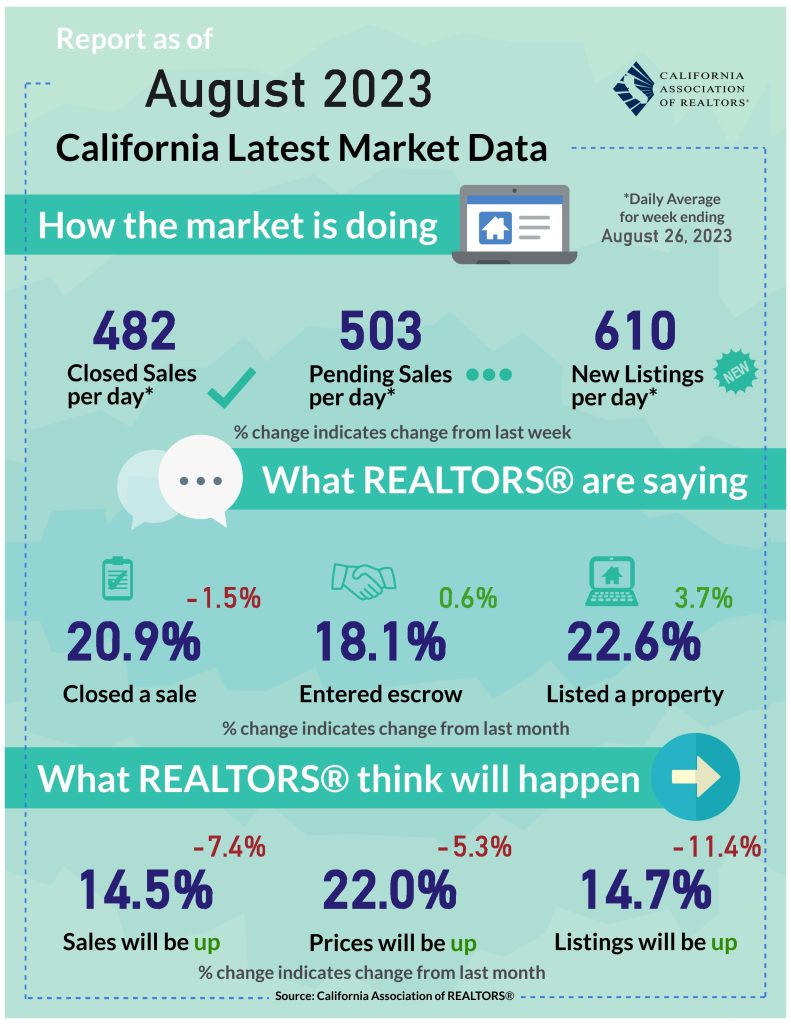 As August unfolds, the California housing market remains a captivating arena of activity. According to the California Association of REALTORS® (C.A.R.), each day witnesses an average of 482 closed sales, 503 pending sales, and 610 new listings. These figures underscore the remarkable dynamism that characterizes the state's real estate landscape.

REALTORS® across California are eyeing an anticipated surge in both sales and listings, showcasing their confidence in the market's resilience and potential. This positive outlook is supported by several factors, including the state's robust economy, historically low mortgage rates, and the inherent appeal of the California lifestyle.
A prevailing trend that continues to shape the market is the ongoing mismatch between supply and demand. With demand consistently outstripping available housing inventory, prices are set to continue their upward trajectory. For potential buyers, this underscores the importance of acting promptly and being well-prepared in a competitive market.
Whether you're considering a purchase or contemplating a sale, staying informed about these trends is crucial. C.A.R.'s creditable insights provide valuable information for navigating this dynamic landscape. As the month unfolds, the upward trend in sales, listings, and prices underscores the importance of strategic decision-making in the California housing market.
Source: California Association of REALTORS®